Top 10 Fashion Bloggers In India On Instagram
'I Don't Do Fashion. I Am Fashion'
Keeping the quote in mind, these fashion bloggers must have struck in their minds to be the best fashion bloggers in India. With thousand of followers on Instagram these girls make their may to be the Top 10 Fashion Bloggers of India. Here we come:
1)Gia Kashyap
37.4k followers on Instagram
Blog name- Giasaysthat
Gia started giasaysthat.com in 2010 with an aim to share my ideas with people through images & words. At 18, she started her t-shirt business. At the age of 21, she got the opportunity to write as a Fashion columnist for a well known publication in the country.
2)Payal and Priyanka
90.3k followers on Instagram
Blog name- High Heel Confidential
Payal and Priyanka, two friends who started blogging in the year 2007,  started a Desi-centric fashion blog named High Heel Confidential. Friends don't find it easy to make business but these two proved to be successful fashion bloggers and bagging glories in their field today.
3)Akanksha Redhu
49.7k followers on Instagram
Blog name - akanksharedhu
Akanksha started this blog somewhere in 2010 as an interesting means of noting, chronicling and expressing my ideas, projects, inspirations and daydreams. It has constantly evolved ever since and become more fashion & lifestyle oriented.
4)
Shalini Chopra
35.3k followers on Instagram
Blog name - Stylish by Nature
Shalini Chopra, a fashion, style and beauty blogger, from Bangalore, India started her blog named Stylish by Nature with full pace and is informative for like-minded people who believe that style runs in their blood and is as important as breathing.
5)Masoom Minawala
101k followers on Instagram
Blog name- - Style Fiesta Diaries
Started this blog on a whim back in 2010, Style Fiesta Diaries is a fashion blog encompassing personal outfits, inspirations, trend reports and the daily low-down of what's happening in the style circuit.
6)Anshita Juneja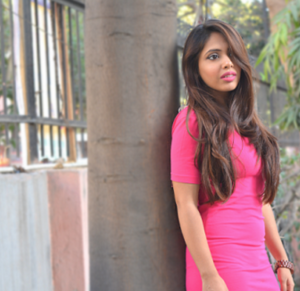 42.5k on Instagram
Blog name - Vanity No Apologies
The brand was founded in December of 2010 by Anshita Juneja, who is also the editor-in-chief. She is a resident of Delhi and aims to share her passion for beauty with fellow makeup geeks. She is a huge lover of literature, sitcoms and movies and could possibly be more passionate about these than makeup.
7)Devina Malhotra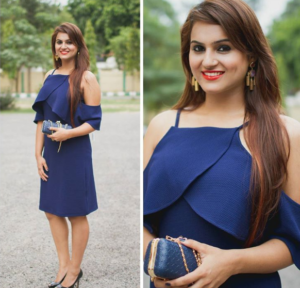 57.4k on Instagram
Blog name - Guilty Bytes
Launched in January 2012 is a Punjaban's take on fashion, beauty, Bollywood, wedding style, food, love in uniform & Life. From Style tips to new trends, from Bride-to-be essentials to Love in Olive Green everything is visible on the blog.
8)Aayushi Bangur
111k on Instagram
Blog name-  StyleDrive
A personal style & beauty blogger living a beautiful mess in Mumbai, Aayushi Bangur has a driving passion for fashion and enjoy the art of mixing and matching, styling and embellishing, juxtaposing and merging things and elements of fashion to create master pieces in the most simplest ways.
9)Nitika Bhatia
42.5k on Instagram
Blog name - The Shopaholic Diaries
Started blog back in June 2011, during her MBA days, writing about her experiences with various online shopping websites,and later expanding to sharing her Personal Style, Shopping hauls, Favourite Outfits, Latest Trends & Fashion Updates and more.
 10) Srish 
44.5k on Instagram
Blog name - Style Fashion Etc
Fashion Blogger & Stylist, Srish shares her experiences and experiments with fashion and personal style.The journey started in 2010. The blog is today an outlet for all sorts of creativity, be it fashion, clothes, trends, shoes etc.