Nerd Fashion Style : Learn How to Dress like a Nerd Girl ?
Look Like a Branded Nerdy
Earlier, Nerds were never considered stylish and were known for their boring fashion sense. But nerd fashion style has made a comeback again in trends and nerdy look has become a loud fashion trend now.
You need to master everything above and beyond those nerdy glasses to the clip nerdy knapsack. If you are the one who wants to look stylish but can't afford the expensive dresses and can't put in much effort, then good news for you!
Now, you can easily be a part of a fashionable mass by acing the nerdy look with ease. Today we are going to talk about the top nerdy fashion looks that can make you an ultimate cool fashionista of your group. Let's Learn How to Dress like a Nerd Girl?
Be Geek-Chic with Stylish Nerdy Glasses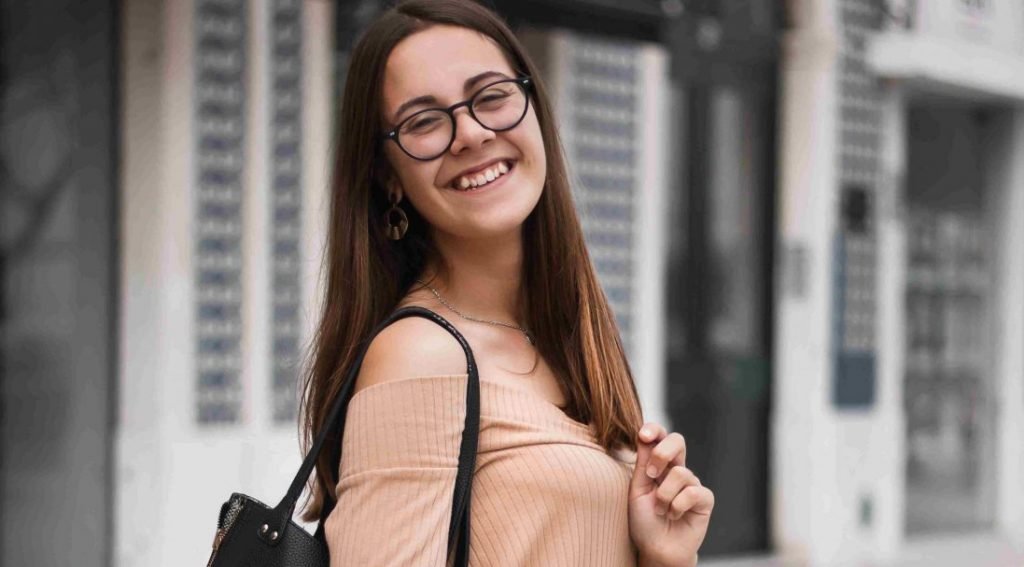 If you are a nerd from soul then you might share a diverse attachment with glasses. Don't keep those nerd glasses way and keep'em on for an alpha and omega nerdy fashion statement.
Over the period of time, Black over-sized glasses became one of the most picked glasses to be a branded nerdy. And don't worry you don't have to stick to one frame. You can choose from a variety of frames ranging from professor frames to sleeker babe frames.
Caption Tees: Nerd T Shirts
Nothing can make a statement than a nerd t shirt with cool caption print. From grey bases to pristine white, take your thoughts out of the brain with a caption in pop color. Here you can be as sophisticated or as sarcastic as you want by wearing your mood on your nerd tees. With this, you can never go wrong in mastering the nerdy fashion trend.
Nerd Stud Earrings
Do not forget to add nerdy look ear studs with different dimension and shapes to achieve that nerdy fashion. By flaunting quirky ear studs to quote earrings you are actually defining the way to ace the nerdy look. When trying to dress like nerds,  you cannot set up with plain and simple style anymore. Anything that's odd and weird might work for you. Hope you get the drift.
School Girl Looks to Look like Nerd
If you are constantly searching for "how to dress like a nerd girl"in Google search then this style for nerd looks will answer your question perfectly.
Add liveliness by wearing a pleated skirt with a sheer shirt. These are the statement looks for Nerds and mastering these will bring nerdy style in you. Indeed, nerdy fashion is all about taking silly bits and pieces and working with them to shape a fashion fume!
Comic Strip Prints
Not to the nerds only, the comic strip print has emerged as the common statement in any kind of fashion. It is a must-have in any fashionista's wardrobe just like a pair of red stilettos.  Nerds can wear dresses and like always it has to be different than others. You can work with typography and take it to whole another level if put together rightly. You can easily and freely show off to be branded as a fashionable nerdy.
With that, you don't have to be a boring diva behind the glasses anymore. You are all set with these fashion tips to flaunt some serious nerdy style because A nerd's brain is the sexiest thing on this planet, so is their fashion sense!
Recommended for Men: Dressing According to Men's Body Shapes
Recommended for Women: Dressing According to Women's Body Shapes