6 Men's Dressing Sense Tips to Look Stylish
6 Men's Dressing Sense Tips for Stylish Man
At first glance, it may seem like men's style is relatively straightforward. After all, how hard can it be to simply don an ensemble of well-tailored clothes and look dapper? Unlike women who seemingly have endless options when it comes to fashion and trends, men seem to be mostly limited to jeans, shorts, suits and the like.
Unfortunately, this is a vast misconception as for when it comes to men's fashion; there is a lot to know about good style and pulling it off.
However, do not let this intimidate you as looking sharper than most of the guys is fairly simple—it merely requires you to know what to wear and doing the small stuff right.
In this regard, knowing the right styling principles and considerations when it comes to choosing what you wear to display best dressing sense as stylish man.
Also Read: Best Fashion Brands in India
It matters not whether you favor streetwear clothing over more formal clothes, so long as you take the advice below to heart, you will be all set.
1.) Fit is all that matters
If you want a significant improvement on your dressing sense, make sure that you have everything tailored. In fact, you can have the most expensive suit and still look drab if it is ill-fitting.
Similarly, a cheap suit can immediately look dapper so long as it is customized to fit you. Ensure that everything you have fits you impeccably and that everything you wear fits you like a glove without it being too tight.
2.) Keep it simple
Make an impact by keeping it simple. Take note; you want a wardrobe that looks great on you but be careful not to overdo it.
Do not stack on accessories and do not wear more than three colors.
Go for simple styles as they tend to look more elegant and sophisticated whereas over-the-top outfits tend to look too flashy and drab.
Read Also: Cleaning Leather Shoes :A Gentleman's Guide
3.) Play up your casual staples
Remember, casual does not mean lazy, and it definitely does not have to be boring. You can still don on casual clothes and still look dapper provided that you take it on a different level.
Elevate your casual game by having fun with collared shirts or take a leaf out of some men in fashion by incorporating a bit formal undertones.
Take note; causal does not always mean dressing down.
Also Read: Top Colleges of Fashion Designing in India
4.) Pay attention to your supporting pieces
A good rule of thumb when it comes to assembling a good outfit is to ensure that your top and bottom halves should match.
Take note of the clothing compliments you have such as sweaters as they come in variations—some are big and chunky while some are lean.
In this regard, if you are wearing a rather rugged top, your bottom should be just as rugged.
Also Read: Best Dressed Indian Celebrities at Cannes 2018
5.) Invest in a good pair of shoes
It has been said that shoes are the first thing people notice about you. With this in mind, you should endeavor to make an impression—starting with your shoes.
Invest in a pair that makes any ensemble look clean and sharp. Ensure that this pair would bring any outfit together and keep them in pristine condition.
Also Read: Best Indian Street Markets for Shopping
6.) Stay a notch above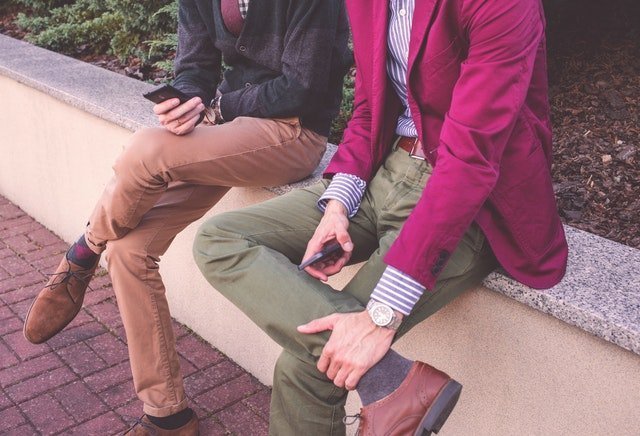 Regardless of what fashion articles may say, it is always better to be a bit overdressed than under-dressed for any occasion.
However, you should always be careful not to overdo it, but now and then, it is best to take some risks. Just think of where you are going to be and take it a notch further and display best dressing sense of yours.
However, ensure that you are not better dressed than someone who is of importance in a particular setting, such as in the case of corporate events, your boss.
Hope you liked our advice on dressing sense for men, please comment below if you have any tips for mens dressing sense.
Also Read: Best Fashion tips of all time!
Image source : Pexels
About Guest Author
Katheryn is a blogger and fashion enthusiast. She also loves to travel and explore new things. She is currently working as a junior copywriter.