Fashion tips of all time!
Every person has a desire of looking good and to feel accepted in the socio-economic culture.
Fashion plays an important role in every individual's life because it acts as a medium of self expression. The clothes and accessories that we wear help us to find that whether it is a lifestyle, profession or an attitude. Women are experimenting with different looks, styles and textures are taking fashion in a big way. So here are fashion tips of all time:
1)Decide what to cover and what not
If you really want to look sexy then you must know what to bare and what to cover. Jen Rade, stylist to Angelina Jolie and Jenna Fischer advices that choose only-one one-body part and show it off.
2)Don't make it loose or tight
Don't go for clothes that are too tight or are too loose as it will make you look dowdy and old-fashioned.
3)Take care of the colours
You should be aware of which colours will flatter you the most by figuring out the undertones in your skin. Women with cool undertones look best in white, black, gray, silver and shades of blue whereas women with dark undertones look good in brown, green, red and shades of yellow says the expert at THE FASHION SPOT.
4)Heels or flats
One of the biggest mistakes women make is wearing pants that aren't the right length for their shoes. To fix this problem hem to either heels or flats. Hems should graze the tops of your shoes.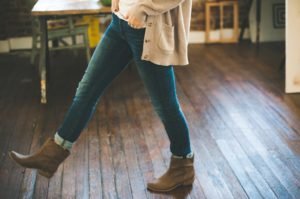 5) Arranging the closet
Organizing your closet helps you to see what you own. Figure out which clothes can be folded neatly and which needs to be hanged. Make sure you buy the right hangers for your shirts, skirts and pants.
6)Buy iron suitable for your clothes
Always invest in good quality iron as it will ensure that you don't damage your clothes and can help you in overcoming toughest wrinkles.
7)Have it comfortably
If you buy any dress or any footwear then make sure that you can comfortably walk in them otherwise there is no point of wasting money on it.
8) Leopard at its best
Own something having a leopard print as it timeless, looks always glamorous and is racy enough.
9) Mix the patterns
Always mix your print by combining colors and patterns in such a way that it looks positive in attitude and full of energy. You can also wear two prints mixing by a large-scale pattern with a smaller one.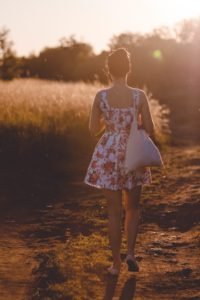 10) Get it stitched
When you invest on clothes it becomes important for you to get them tailored as it ensures that our money is well-spent, and will make the piece more special as it will only fit you.