5 Entry Level Jobs in Fashion Industry
In the fashion industry behind every glamour and glitz that we see, a lot of hard work of hundreds of people are involved to make that happen.
Here is a list of fashion jobs at the lowest level in the hierarchy of employment in the field of the fashion industry:
Store Manager
Store manager keeps count of all the dresses including men and women. They take note of all the products and props used to make the fashion person look eye-catchy.
Also Read: Fashion Facts About Clothes
Design Assistance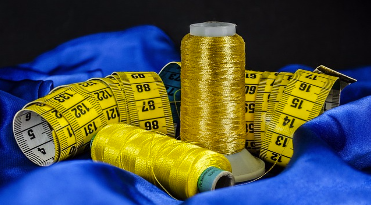 Fashion design assistants support designers by helping them create new materials, styles, colors, and patterns for fashion brands and labels. If you've got creative flair and would like to work in fashion, this job could be ideal for you.
Also Read: Nerd Fashion Style is Coming Back
Personal Shopper
A personal shopper is a person who helps people to choose what is best suitable for them. They help the people who are busy but need to buy something, they make them buy such products. They can be for a particular reason or maybe for a regular period of time.
Also Read: Fashion Color Trends for Spring-Winter of 2018
Sales Representative
There is no set entry route to become a sales representative. Your attitude, sales skills, and experience are likely to be more important than qualifications. You'll be using your excellent communication skills to deal with a broad range of customers.
Also Read: Winter Men's Fashion Outfits
Marketing and PR
The most hardworking work which includes planning publicity strategies and campaigns, dealing with inquiries from the public, the press, and related organizations, analyzing media coverage, etc.
After reading this post you should read out a definite guide to become a fashion designer.
Also Read: Top Colleges of Fashion Designing in India